Finally Nimbuzz is launching its new PC version with chat room feature. It is available as beta version and has some bugs in it and chat room option not working good. Soon it will be available for all once the bugs are fixed. You can start using the new nimbuzz for pc with chat room by downloading the pre release version from here.
FREE Video Calls - to PC and iPhone
FREE Calls - HD quality calls to all your Nimbuzz contacts.
Unlimited free chat - with friends on mobile and PC
Cheap International Calls - Call mobile and landline phones for as low as 2c/min.
SIP VoIP accounts - Connect to any of our existing SIP partners or to any other SIP provider.
All in one - Connect to your other accounts (Yahoo! Messenger, MSN Messenger, GoogleTalk, Facebook) and have all your friends in one list.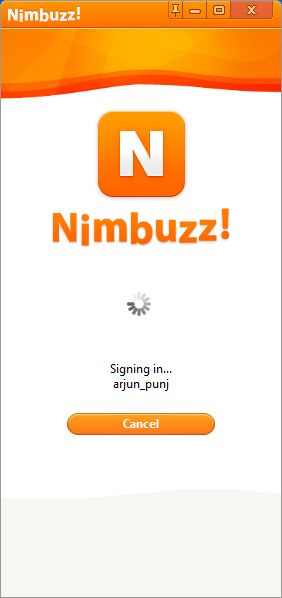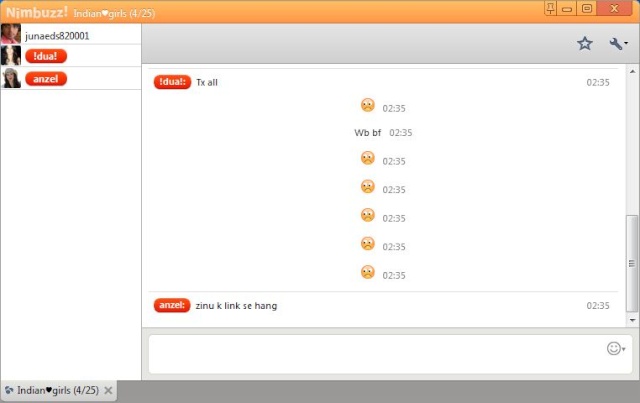 Latest Nimbuzz PC Version 2.2 With Chat Room.exe
new features:
-CHATROOMS
-NEW ROOM SEARCH ENGINE (based on language and location)
-Continent, Country and Language configuration when creating new room
-New look
HAPPY NIMBUZZING
̉—•ª
لυŊ•—
̉
←.•●ζιƒε ίş вєαΰŧเŦυ॒ℓ●•.→
Ghalat nahin zamane main lajawaab hain hum! Samajh sake na koi... Wo kitaab hain Hum!!!